Back by Popular Demand Plus More - Six Unique Federal Acquisition Master Class Training Courses for Government Contractors - One Day - Pick 3 of the 6 Offered Courses
Are you tired of not having adequate Federal Government contract training for your staff? Most contract training is only developed for Federal employees. Our Master Class contracting training courses are specifically developed for contractors competing to win business in Federal Agencies.
At this full day Master Class training event, you'll be trained by experts in their respective areas to help you win contracts at your targeted Agency. As a result of the positive feedback we've received from our first event, we've expanded this event to provide additional experts to educate you in areas where training is limited for Government contractors. Approximately fifty pages of originally prepared training material has been prepared for each Master Class training course. It is only available at this event. Don't miss out.
GET A COMPETITIVE ADVANTAGE DOING BUSINESS AT CMS & OTHER FEDERAL AGENCIES
MASTER CLASS TRAINING FOR GOVERNMENT CONTRACTORS
TIRED OF GOING TO CONFERENCES WITH NO MEANINGFUL OR TARGETED MATERIAL TO HELP YOU UNDERSTAND WHAT TAKES PLACE ON THE INSIDE OF FEDERAL AGENCIES? WE'RE HERE TO HELP!
NEED TRAINING FROM REAL EXPERTS IN THEIR RESPECTIVE AREAS? WE'RE HERE TO HELP!
ORIGINAL MATERIAL DESIGNED and DEVELOPED by FORMER GOVERNMENT LEADERS and EXPERTS.
Each training course has approximately 50 pages of prepared material.
May 6th, 2019 - 8:30 a.m. 4:30 p.m.
Registration begins at 8:00 a.m.
Location: Martin's West, 6817 Dogwood Rd, Baltimore, MD 21244
The event organizer and Master of Ceremonies for this event is former CMS acquisition expert and author, Brian Hebbel, President of BARC Business Advisors, LLC. He developed this seminar and workshop to serve the needs of industry. The event is designed to educate attendees and provide them a competitive advantage in the marketplace.
Jeff served as CMS' Director of Budget Execution, managing the Agency's annual $1 trillion budget for 18 years. He was directly responsible for developing the CMS annual budget operating plan and allocating available funding.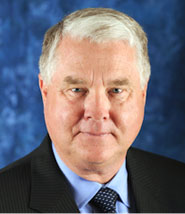 Rod is a recognized national expert on compliance and conflicts of interest related to Federal Government contracts. In his previously held positions as an attorney in the HHS Office of the General Counsel and as the Director of CMS' Office of Acquisition and Grants Management, Rod was responsible for developing and administering CMS Conflict of Interest requirements.
Mel functioned as the Office of Information Technology (OIT) Technical Evaluation Panel (TEP) lead / expert for many years. He was responsible for ensuring TEP members were familiar with procedures for evaluating technical and cost proposals for compliance to policy, regulations, proposal instructions, and evaluation criteria.
Mr. Wilgus had a distinguished 33-year federal career with both the Department of Defense and the National Institutes of Health. During his federal career, Mr. Wilgus most recently served as the former Deputy Director of the National Institutes of Health Information Technology Acquisition and Assessment Center (NITAAC) during which he provided oversight for NITAAC's three Office of Management and Budget (OMB) authorized Government Wide Acquisition Contracts (GWACs) and managed all issues related to the CIO-SP3 Contracts.
Tony Trenkle is a nationally recognized health IT executive leader and former Centers for Medicare and Medicaid Services (CMS) CIO with a successful record of more than 20 years of leading high-priority initiatives in the public and private sectors. He currently leads TTrenkle Consulting LLC, which provides strategic consulting services to support clients in the IT and Healthcare sectors, both government and commercial.
Desirea Votaw is an experienced independent business development professional with extensive knowledge of CMS' programs, goals, and acquisition strategies. She uses her knowledge and network to develop pipelines, identify opportunities, create teams, and define strategies to help companies pursue contracts with CMS. She is the Creator of Meraki Creators, LLC. She brings an industry perspective to the content we have developed for this event.
Why do the Government employees receive significant amounts of contract training, but targeted training is not available to the contracting community?
Our Master Class training sessions are now available to help train and educate your staff in targeted areas to help you win Government contracts. There is no other training like this in the marketplace targeted to Government contractors.
Federal Acquisition Master Class Training for Government Contractors was prepared specifically for Government contractors, including those targeting CMS.
At this full day of training, attendees will have the option to attend various training sessions from former Government leaders who are experts in their respective areas. The goal of the training is provide course material and the Government contracting experts to help you to increase your knowledge, skills and abilities to understand and capture business at the CMS and other Federal Agencies.
Our unique and specialized training sessions will included the following:
Session 1A: Technical Proposal Evaluation Training:
Melvin Broussard was a Technical Panel Evaluation Chairperson for 12 years. Attend his three hour training session and you'll understand and learn the exact processes CMS uses to evaluate proposals. This is an inside view regarding how the Government really evaluates your proposal.
Session 1B: CMS Contract Compliance and Conflicts of Interest (COI) Provisions and COI Protests:
Rodney Benson will dive into the details of Conflict of Interest and Contract Compliance, including considerations of COI Protests. In his presentation, Rod will discuss the provisions of the Federal Acquisition Regulations and other statutory and regulatory provisions which form the foundation for CMS's COI requirements. Rod will also provide an overview of the evolution of CMS compliance and COI requirements. He will provide a detailed discussion of CMS contract and solicitation requirements. Rod will also discuss CMS protests which involve COI grounds for protest.
Session 2A: Federal Budget Training:
Jeff Clark will dive into the Federal Budget Process at the Federal level and at an HHS Agency level, with specific emphasis on CMS. He'll deliver a lively presentation with great material prepared just for this event.

Do you understand the CMS Budget? After this Master Class event, you will understand how the federal budget process works, how CMS receives and allocates its budget and how this directly impacts your business. You will also understand the colors of money (it is not all green) to help you make more money. This information will better equip you to understand where the decision and influence points are as money flows through the Agency.
Session 2B: Federal Acquisition Regulation (FAR) Clauses all Business Development and Capture Professional must/should Know:
Ed Wilgus has developed a unique training course for Contractor Business Development and Capture Professionals. He will teach you the primary FAR clauses you should know to be as knowledgeable as the Government contracting officers.
Session 3A: Review of the CMS FY 2020 Budget Request:
Desirea Votaw and Jeff Clark will team together do a deep dive into the soon to be released Fiscal Year 2020 CMS Justification Estimate for the Appropriation Committee. Want to know what has changed in the FY 2020 CM Budget? We'll do the hard work for you and explain to you where the money/funding is going. You'll also learn how to understand and read the information contained in this valuable report.
Session 3B: Strategies to Engage Agency Staff:
A former Chief Information Officer (CIO) Tony Trenkle and former Senior Acquisition Official, Brian Hebbel will do a deep dive into the strategies to use to engage acquisition officials at your targeted Agency.

Lunch Presentation - Federal Procurement Data System Training (FPDS)

Desirea Votaw will lead attendees on a hands-on session of how to effectively gather data and create pivot tables from the FPDS system. You'll be able to ask questions and be provided training material to help you find data immediately on your own, without the need to use expensive FPDS service providers.
This full one-day training seminar will include approximately 50 originally developed and copyrighted PowerPoint slides for each training session. This information was designed and developed specifically for this seminar and workshop for the contractor community. The information does not formally exist anywhere, not even at CMS. The training material is only available at this Master Class Training for Government Contractors. We put this information together to help build a more knowledgeable contracting community which will benefit your company.
Upon conclusion of the Master Class Training for Government Contractors, you will walk away with the knowledge and reference material to fully understand many aspects of how the Federal Government and CMS function on a daily basis. The Master Class Training for Government Contractors is intended to educate you with an inside view in a way that has never been done before.
Do not miss this Master Class Training for
Government Contractors.
To be competitive at any Federal Agency or CMS, you need to know information contained in these training sessions. If you do attend, you will have a competitive knowledge advantage about CMS. Plus, it will be a fun day of learning and networking with dynamic speakers and training material uniquely prepared for you.
Registration is limited.
Register at the link below to secure your spot. Payment can be made securely by Charge Card or PayPal as you checkout. Payment can also be made by check.
If you have any questions, contact Brian Hebbel at 410-419-4627 or brian@barcba.com